20 Mira Fertility Max Wands
Tracks LH + E3G+ PdG
Maximize your fertility journey with a single reading. The Mira MAX Wands track 3 key fertility hormones (LH + E3G + PdG) at once via the Mira Fertility Tracker. Predict, confirm, and pinpoint your fertile window. Get real-time numerical stats, hormone concentrations, and plan your fertility journey with clarity. 
Measure Estrogen-Estradiol Metabolite (E3G), the Luteinizing hormone (LH), and Pregnanediol Glucuronide (PdG)
Predict your 6-day fertile window in advance
Predict and confirm your ovulation
Compatible with iOS and Android devices
99% lab-grade accuracy
Must be used with the Mira Analyzer. It is not recommended to use the Max Wands and the Plus & Confirm Wands during the same cycle. Please use them separately. See why.
Track 3 key fertility hormones at once
Gain maximum fertility clarity by tracking LH, E3G, and PdG together. Pinpoint your full, 6-day fertile window, predict and confirm ovulation and reach your goals faster.
Get LH + E3G + PdG hormone levels using a single wand
Get actual, numerical hormone concentrations
Gain clarity with Mira's personalized fertility alerts
PCOS & hormonal imbalance friendly — as always!
What's the difference with other Mira Wands
Mira Max
(LH+E3G+PdG)
Mira Confirm
(PdG)
Mira Fertility Plus
(LH + E3G)
Tracks 3 key fertility hormones (LH + E3G + PdG) at once
Predicts ovulation day and full fertile window (6 days)
Numerical, crystal clear results
MAXimum fertility clarity awaits
Reach your goals faster and forget all about the guesswork.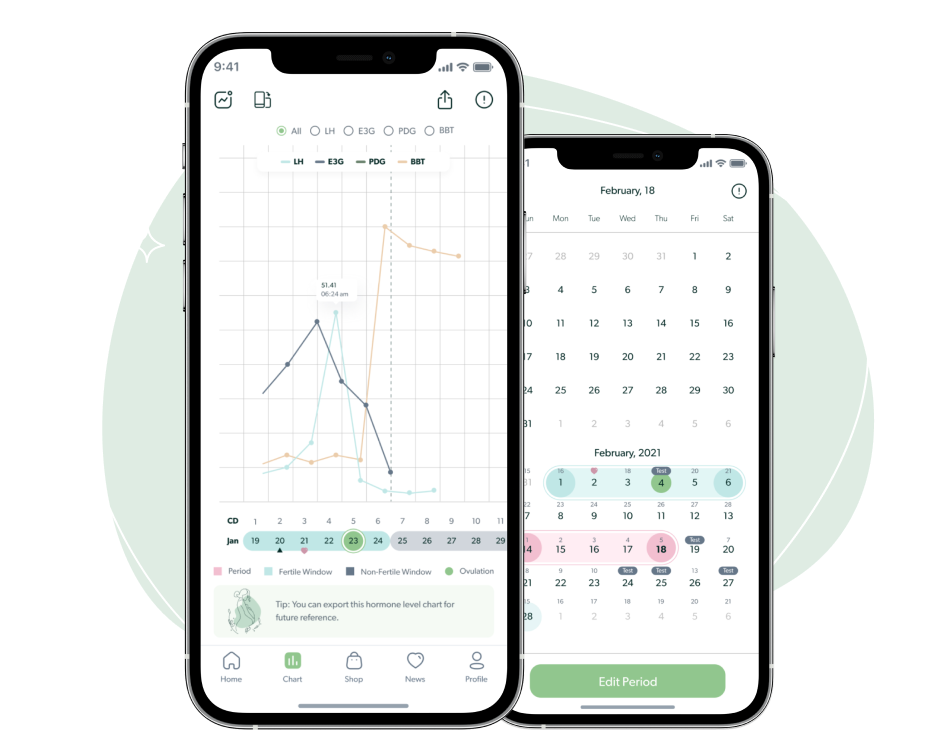 Frequently Bought Together