Mira Ovum Wands
Tracks FSH
Discover the hormone in charge of your fertility plans. Find out if you're ready for a healthy pregnancy, get assistance in detecting menopause, understand your fertility status, and get insight into your ovulation days.
Track FSH (Follicle Stimulating Hormone) with the Mira Ovum Wands to make future plans with confidence
Real-time numerical results
See your fertility status from home
Automatically sync to the Mira App (free)
Must be used with the Mira Analyzer.
Track FSH to plan for the future
FSH is the hormone that stimulates follicle growth and takes part in triggering ovulation. Get more insights into your ovulation and plan your fertility by tracking your FSH levels.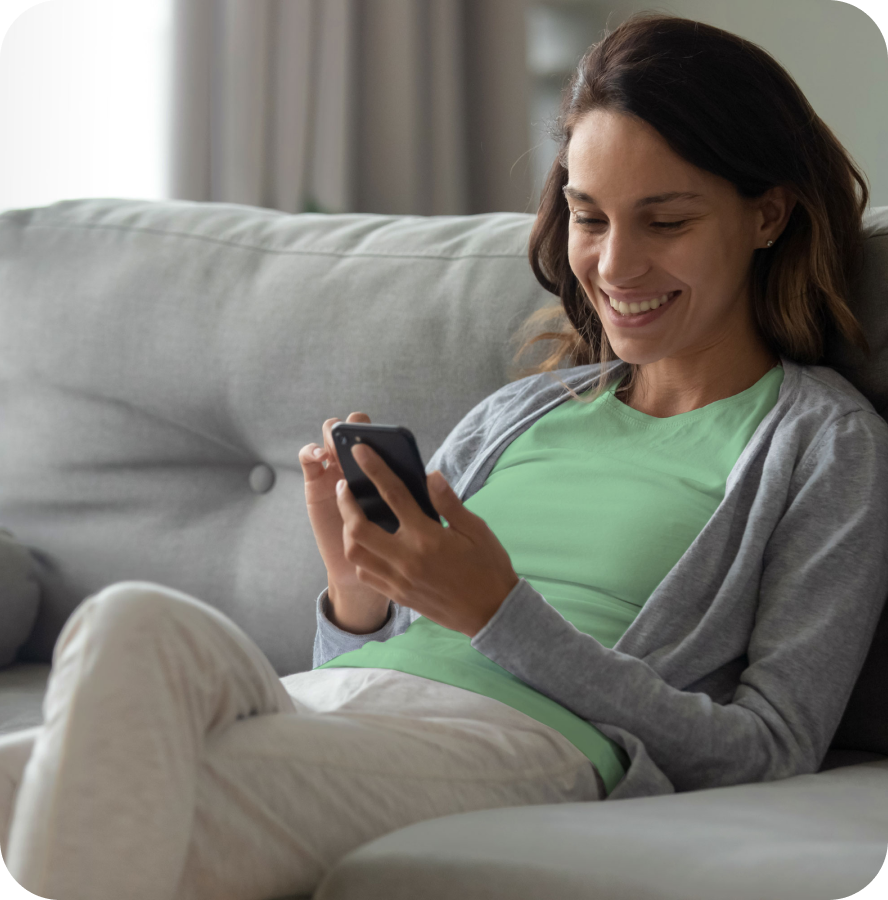 Check your fertility status
Higher levels of FSH indicate your ovaries have fewer follicles—which is completely normal as we get older. Test to get a clear view of your fertility health, learn how far you are from perimenopause, share your data with your doctors, and boost your chances of conceiving.
Conceive with
peace of mind
High FSH levels (even in your 20s) can impact your baby plans. Test to check for any underlying issues before trying, understand the causes, and take your next steps confidently.
Detect menopause sooner
Irregular periods, hot flashes, and vaginal dryness are some of the symptoms of perimenopause or menopause. Track your FSH to know if your symptoms are due to this or other conditions like thyroid issues or anxiety disorders.
The Mira Ovum Wands are different
See how they compare to other methods.
| | Mira Ovum Wands | Blood test | Test strip |
| --- | --- | --- | --- |
| Numeric hormone levels | | | |
| Fast, Discreet, Not-invasive, & Easy | | | |
| Automatic Cycle Charting | | | |
| Take Control from the Comfort of your Home | | | |
| Works with Irregular Cycles | | | |
Automatically sync your data to the Mira App
See your test results on Mira's smart app. Find the answers you're looking for through easy-to-understand charts and scores.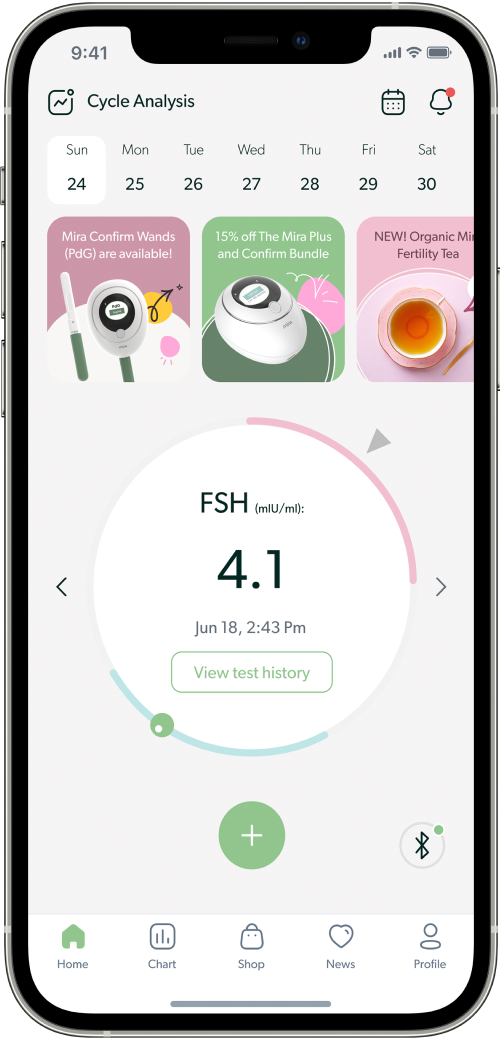 See personalized numeric FSH results.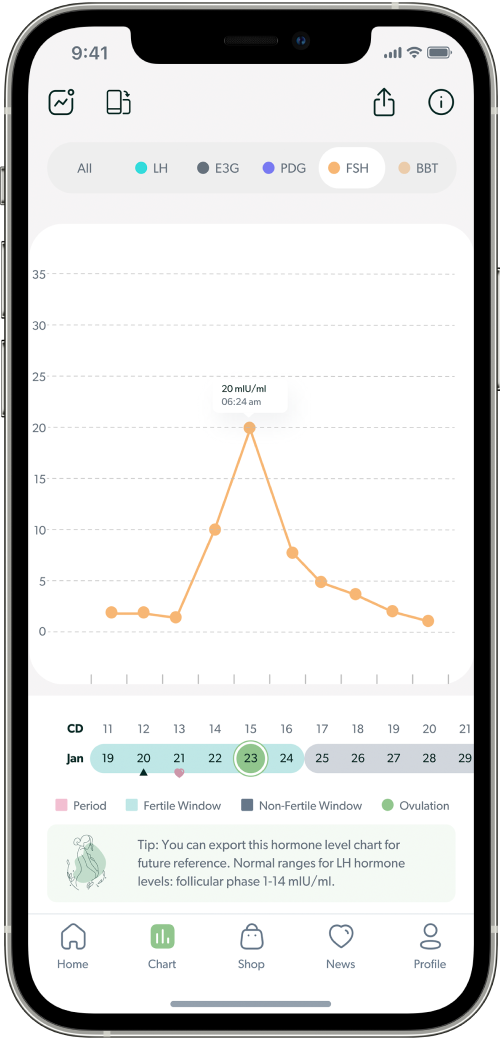 See how it changes throughout your cycle.
Get fertility insights based on your unique results.
Make Sense Of Your Fertility Plans With Mira Ovum
From thinking of babies all the way to perimenopause, track your FSH for better outcomes.
Frequently Bought Together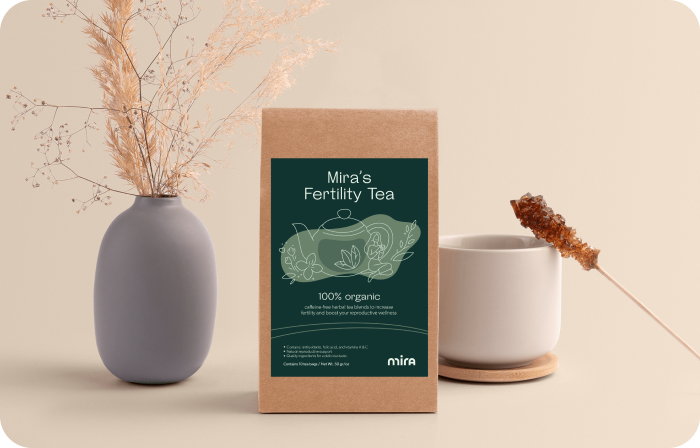 FAQs
If you select the "Only Fertility Status Check" mode on the Mira app, the Ovum Wands testing days will become 3-5 per cycle. However, if you choose the "Cycle Tracking" mode on the app, the Ovum Wands testing days will become 15-20- the same amount of days as the Max Wands.
Yes, you can! Simply contact support, and we will refund your pre-order.
Yes! Please make sure your Mira's software version is 01.07.01.17 or higher. Please tap "My Mira Analyzer" on your Profile page while your Analyzer is paired to see if your software version is V01.06.xx.xx or V01.07.xx.xx.
Both V01.06.xx.xx and V01.07.xx.xx can be upgraded to 01.07.01.17 or higher.